Striving to Help You Achieve Your Goals
Guidance Through New Business Formation, Estate Planning & Probate
SPEAK WITH ME TODAY
Estate Planning & Probate Attorney in Cherry Hill, New Jersey
Give Your Family the Greatest Gift of All: A Secure Future
Meet with an Estate Planning Lawyer in Haddon Heights, NJ
Taking care of your loved ones means planning for the future. Have you established a plan for how your assets and property will be handled after your death? At Harris Law Offices, I will take the time to sit down with you and review with you what you want to accomplish in terms of providing for your family and the best way to achieve those objectives. Do you have a family business? Do you own a vacation property? Are you concerned about the ability of your family members to manage the assets they may receive? Do you have minor children whose needs must be considered?
These are all key issues that Harris Law Offices will discuss with you and help you develop a plan that will meet your individual and unique needs. Whether it's a will that names your personal representative (executor) and primary beneficiaries, a trust that provides for the long-term management of assets, a financial power of attorney, or a health care directive, you can trust an estate planning attorney to do what's best for you and your loved ones. Schedule a free consultation with me to discuss your estate planning needs in Camden and Burlington Counties, as well as Cherry Hill, Haddonfield, Collingswood, and Haddon Township.
Probate Law Services in The Haddon Heights, New Jersey Area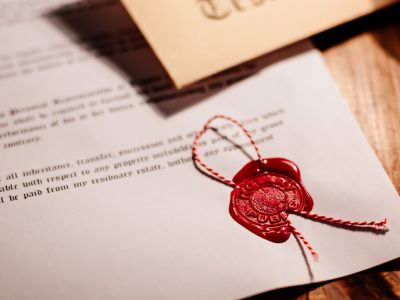 Have you been charged with settling an estate and are struggling with a probate issue? Let me ease some of the burdens. I have decades of experience resolving probate issues of all types. I'll make sure the deceased's estate is handled according to plan and resolve any disputes over their will. You can trust me to:
Interpret convoluted wills

Resolve property disputes

Determine who should be making decisions about the estate

Decide on the best solution for an estate in debt
Call me at Harris Law Offices in Haddon Heights, New Jersey, to schedule a consultation if you're located in Cherry Hill or the surrounding areas.