Striving to Help You Achieve Your Goals
Guidance Through New Business Formation, Estate Planning & Probate
SPEAK WITH ME TODAY
Wills & Trusts Attorney in Cherry Hill, New Jersey
Secure Your Wishes with the Help of a Capable Attorney
Work with a Haddon Heights, NJ Wills & Trusts Lawyer
Do you have the right measures in place to pass on your assets to loved ones when you're gone? Don't risk the security of your family—take action by contacting an estate planning attorney. Harris Law Offices has handled the estate planning needs of Haddon Heights area residents for more than two decades.
Discuss your wishes and assets with our knowledgeable lawyer. He'll recommend the appropriate documents for your situation and draft them for you.
Call Harris Law Offices to schedule a free consultation.
Choose the Right Kind of Trust for Your Needs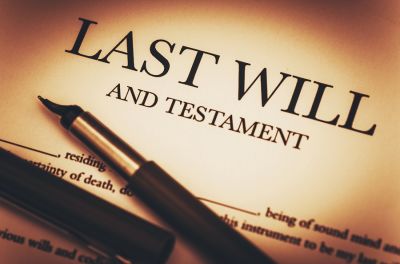 Harris Law Offices in Haddon Heights, New Jersey can advise you on the estate planning documents that best meet your needs. Our attorney will walk you through the particulars of:
Revocable trusts/living trusts

Irrevocable trusts

Charitable trusts

Dynasty trusts

Life Insurance trusts
Once you've made your decision, he'll handle all the paperwork. Contact Harris Law Offices to learn more about your will and trust options.